Collections of the National Museum in Kraków in the digital world of culture
The year 2020 has undoubtedly changed the world of culture and exposed it to new challenges. Has the pandemic changed the perception of digitisation in museums? Is this area likely to become one of the keys to further development of museums? How have museums responded to the sudden need for moving all promotional and educational activities online? I'll try to answer these questions based on the National Museum in Kraków's experiences from recent months.
Our presentation will focus primarily on the impact of the "Closer to Culture" digitisation project completed in 2019 on improving access to the museum's collections. Although the key results are the new ZBIORY.MNK.PL digital platform and MUZA, a state-of-the-art database software for collection management, the importance of implementing an open policy and high quality digitisation is also worth mentioning. The presentation of selected activities in the field of disseminating knowledge about art as well as engaging recipients in social media will be complementary.
The "Closer to Culture. Digitisation of representative collections from one of the oldest and largest museums in Poland, the National Museum in Kraków, for e-culture and e-learning" 2016-2019 project was co-funded by the Digital Poland Operational Programme, Sub-measure 2.3.2 Digital Sharing of Cultural Resources, and the Ministry of Culture and National Heritage.
Project implementation:
ZBIORY.MNK.PL digital platform - MobileMS, Teren Prywatny graphic design studio, Joanna Dziewulska, Michał Dziewulski
Database software for collection management MUZA - MobileMS Joanna Dziewulska, Michał Dziewulski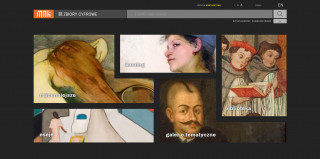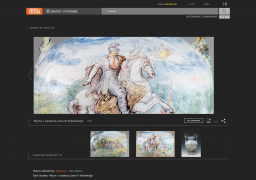 Get to know more about Polish digital culture. Discover the creators and their projects.