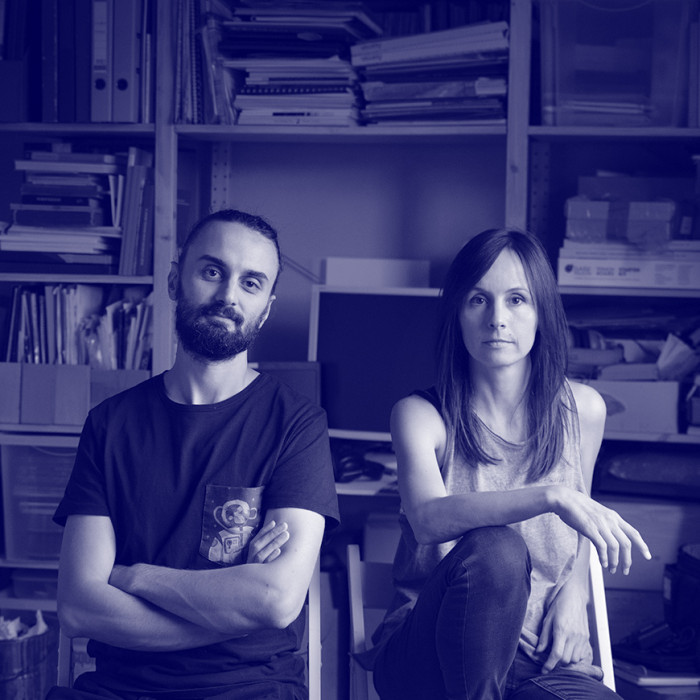 Memorymorph
MEMORYMORPH
Memorymorph collective was founded in 2017, but its members have been working together for over a decade on various interdisciplinary projects. They take part in festivals, exhibitions and research projects in Poland (Krakow, Bielsko-Biała, Wrocław and Warsaw) and abroad (Germany, Israel, Czechia, UK and Russia). As a collective, they collaborate with programmers, scientists and designers to create multimedia pieces, public space interventions as well as online, virtual and hybrid artworks. They have worked with Galeria Bielska BWA in Bielsko-Biała, J.Tarasin Art Gallery in Kalisz, and the Academy of Fine Arts in Krakow, among others, and presented their projects at MIASTOmovie 6 festival in Wrocław as well as 3D Krakow Meetup at Patchlab festival.
Małgorzata Łuczyna
Multimedia artist working with video art, photography and multimedia. She received her PhD in cinematic and photographic arts from Direction of Photography and Television Production Department of the Łódź Film School. Łuczyna is a faculty member at the Institute of Art and Media, Pedagogical University in Krakow.
Jacek Złoczowski
Graduate of the Academy of Fine Arts in Krakow, where he received his PhD in the arts from the Intermedia Department in 2020. He aims to continuously experiment with various media, often employing broadly understood interactivity. Złoczowski is the author of animations, radio plays, interactive installation, hybrid and virtual spaces and public space interventions.
Project presented during Digital Cultures Festival:
TNCBH 2017-2018