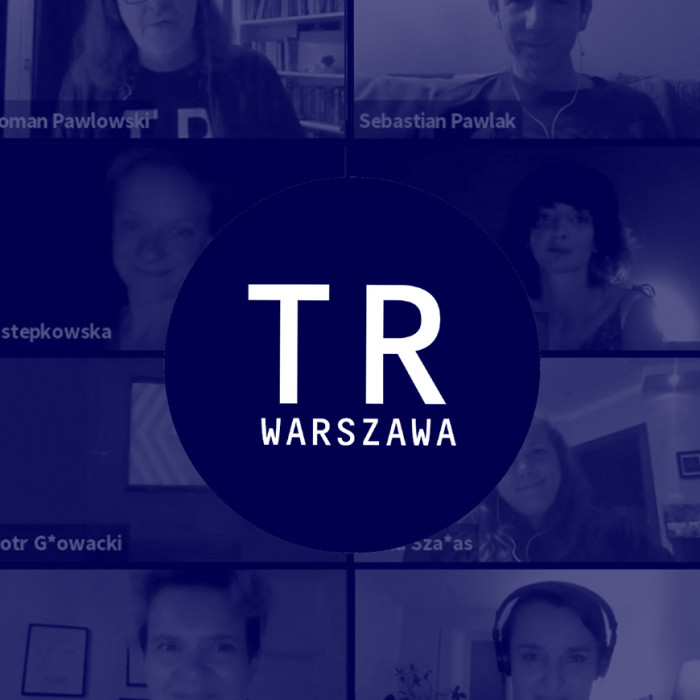 TR Warszawa
The TR Warszawa theatre is one of the key locations on the Warsaw and Polish cultural map. For over 20 years, the artistic director of the theatre, Grzegorz Jarzyna, and his team have been developing new methods of artistic activity and work organisation addressing the needs of the evolving theatre art and culture audiences. The theatre offers complementary programme categories: international, new talents, field activities, and, since spring 2020, TR Online.
NATALIA DZIEDUSZYCKA
Culture manager and director of TR Warszawa since 2019. Previously, she worked for the Foundation Culture, the National Centre for Culture, and the Adam Mickiewicz Institute, among others. At TR Warszawa, she and her team have carried out subsequent stages of TR Warszawa's investment process at the Parade Square in Warsaw. She also initiated the preparation of strategic documents, i.e. the 2019-2023 TR Warszawa Team Strategy and the TR Online Strategy.
AGATA KOŁACZ
Culture manager working at TR Warszawa since 2017, where she manages a team of international projects as well as establishes and develops the theatre's international relations. Previously, she worked for the National Audiovisual Institute, Arte Europe, and the Polish-Japanese Academy of Information Technology in Warsaw. For years, she has cooperated with Malta Festival Poznań. At TR Warszawa, she has co-created the Stay at Home, Don't Leave the Theatre programme and the TR Online Strategy.
Project presented during the Digital Cultures Festival:
TR Online programme Stay at Home, Don't Leave the Theatre