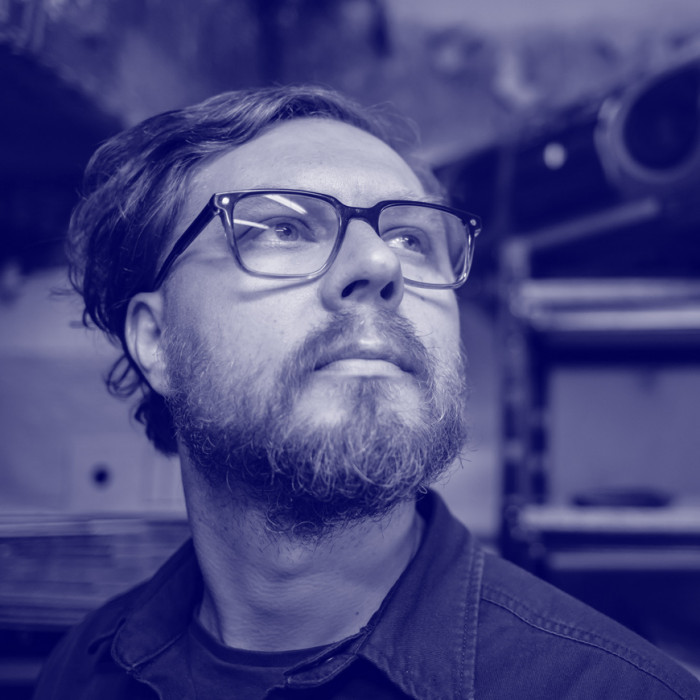 Rafał Zapała
Scrolling to Zero (2018/2019)
Composer, sound artist, improviser (piano, drums, electronics) with a PhD and post-doctoral degree in music, professor at the Academy of Music in Poznań.
Thanks to his experience in counterculture and collaborations from different artistic disciplines, Zapała moves beyond the boundaries of music acquired through academic education (he holds a PhD in music composition and MA in choir conducting). His works are presented at contemporary music festivals, in jazz clubs, experimental music venues and open urban spaces.
He was an artist-in-residence at Stanford University–CCRMA (01-03/2014), Zamek Culture Centre in Poznań (2014), Świętokrzyska Philharmonic in Kielce (2014/15), ZK/U Berlin (2016), and Vertigo STARTS (2019), among others. Founder of Kołorking Muzyczny, founder and chair of an_ARCHE New Music Foundation as well as a number of music ensembles and projects (performing composed as well as improvised, electronic and experimental contemporary music).
His original idea of Live Electronic Preparation (LEPTechnique) was published as a chapter in the Oxford Handbook of Interactive Audio (Oxford University Press, 2014). A special place in his art is occupied by sound interventions and installations embedded in the urban space, such as Sensorium (monumental installation at ZAMEK Culture Centre's clock tower, Poznań) and Post-Apocalypsis (gold medal for the Polish pavilion for Sound Design at the Quadriennale in Prague, 2015).
Project presented during the Digital Cultures Festival:
Scrolling to Zero (2018/2019)