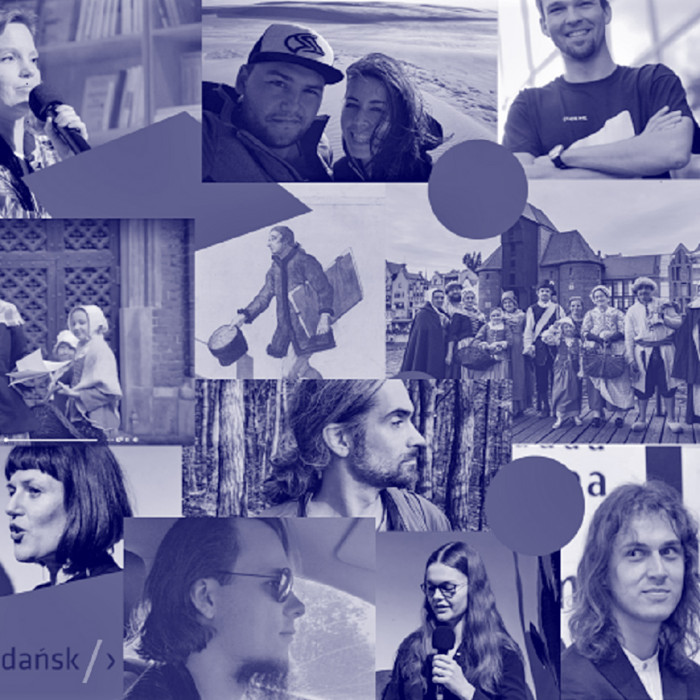 City Culture Institute in Gdańsk
City Culture Institute in Gdańsk is implementing the Medialab Gdańsk project, combining culture, social activism, education, and technology. It is a space for experimentation, cooperation, and knowledge-sharing to seek solutions. It promotes responsible use of new media and technology to help develop culture and society.
Medialab's chief activities cover reusing digital collections, openness in cultural institutions, and media education.
It also cooperates with Gdańsk cultural institutions on other projects and puts together interdisciplinary teams whose members represent a variety of scientific fields.
The Gdańsk Criers – Revival project in 2019 was a collaboration with a wide range of specialists, including Dr Marta Bieszka and Jacek Tlaga (linguistics, linguistic reconstruction); Aleksandra Litwinienko (history of music, sound reconstruction); Dr Małgorzata Biłozór-Salwa (history); Kompania Kaperska (historical re-enactment); Fromline Studio (graphic design for publications; film production and editing); Paweł Schulz (visualisations); Łukasz Skotarek and Marcin Młyński (music, programming, musical hackathon); and Karina Rojek (reusing digital collections, coordination). We will be presenting this team's work at Digital Cultures 2020.
www.medialabgdanski.pl
www.facebook.com/MedialabGdansk
Project presented during the Digital Cultures Festival:
The Cries of Gdańsk