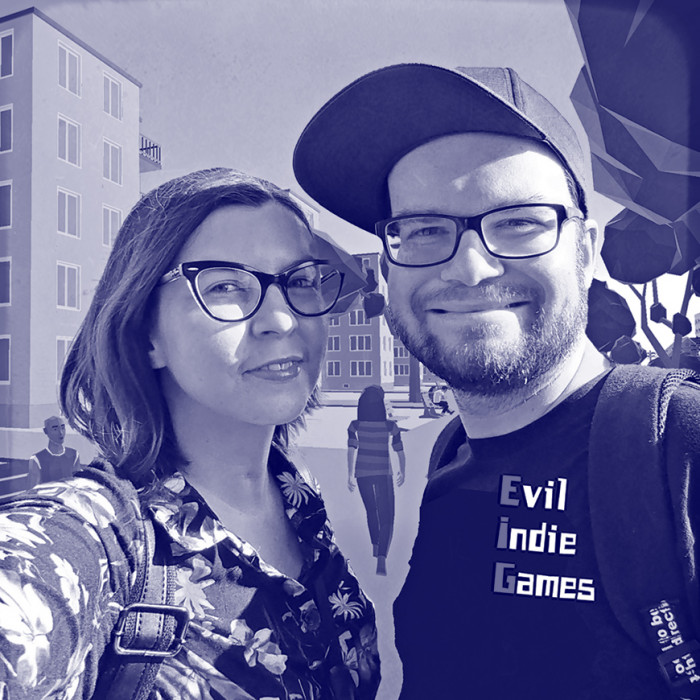 Evil Indie Games
Evil Indie Games to niezależne polskie studio tworzące gry komputerowe, założone w 2010 roku przez braci Michała i Piotra Stalewskich.
Początkowo skupione głównie na produkcji własnych gier na platformy mobilne IOS i Android. W 2016 roku ich surrealistyczna gra "NO THING" ukazała się także na platformie Steam (Windows, MacOS, Linux), a w 2018 roku została wydana na Nintendo Switch.
Obecnie podstawowy skład Evil Indie Games to Michał i jego żona Natalia.
Razem tworzą takie gry, w jakie sami chcieliby zagrać, często eksperymentując i łamiąc schematy.
Najnowszy projekt studia – "SAD RPG: A Social Anxiety Role Playing Game" – to zaskakująco kolorowa, bardzo subiektywna próba przedstawienia życia osoby zmagającej się z fobią społeczną (ang. SAD – Social Anxiety Disorder) za pomocą pierwszoosobowej komputerowej gry RPG.