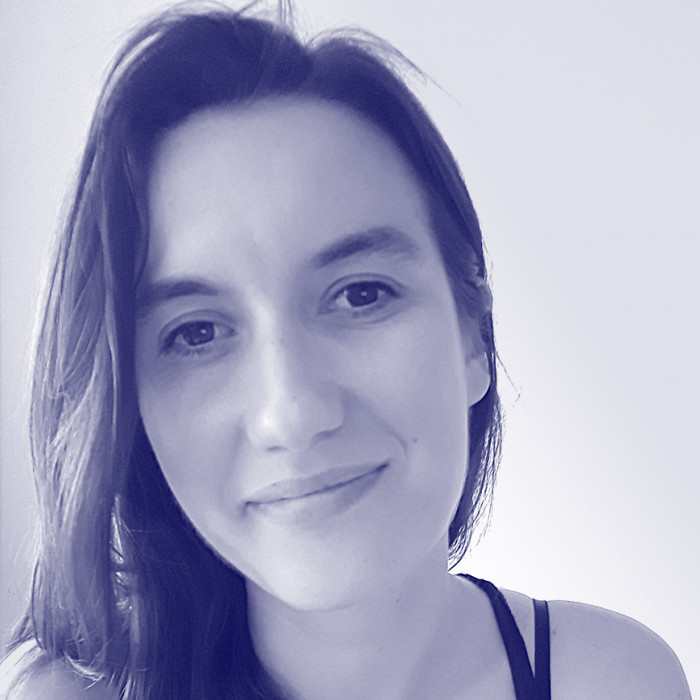 Agata Ruchlewicz-Dzianach
Miastofon
Artist, designer, graduate of the Academy of Fine Arts in Gdańsk. In her artistic and research work, she investigates the relationship between humans and the urban space, focusing on the subjective and emotional perception of the environment.
Co-founder of the GrubyPunkt Urban Lab. Its main initiative is SubjectiveMap – a project of subjective mapping of places that focuses on intangible urban layers. It is based on spontaneous exploration of places and involves participants that are often excluded from everyday discussion about urban space (e.g. seniors, immigrants or blind people). The project has been presented at various festivals and exhibitions, among others 8th International Festival of Creativity, Innovation & Digital Culture ESPACIO ENTER (Tenerife, ES), Post Screen Festival - International Festival of Art, New Media and Cybercultures (Lisbon, PT), EME3 BOTTOM-UP Festival (São Paulo, BRA), Architecture as human nature exhibition (Berlin, DE) or the 7th EME3 International Architecture Festival (Barcelona, ES) and conferences, including Memory Studies Association (University of Copenhagen, DEN), Urban Culture at the Crossroads (the University of IUC in Dubrovnik, HR) and QUAM (Center for Contemporary Art in Vic, ES).
She participated in Festival Strangelet (Vigo, ES), Platforma 11 (Leipzig, DE), Stores Art Attack Projects (Abrantes, PT) and 24h BRL/GDA (Gdańsk, PL). She is a member of international network Women in Architecture.
Project presented during the Digital Cultures Festival:
Miastofon