TuEuropeana
TuEuropeana is an information and educational initiative dedicated to encouraging various target groups, including educators, researchers, and creators, to use Polish and European digital archive collections, such as the Europeana platform.
During the 2019 edition, one project activity was centred on using archives inventively in the environmental debate. Young creators were invited to take part in a competition to produce posters on the theme of environmental protection, based on digital archive material. The environmental theme continues this year in the form of an ecological children's book inspired by and illustrated with digital archives.
In our presentation for Digital Cultures, we aim to describe how archives can help build new narratives covering acute social issues, and the importance of reusing archive collections and keeping them accessible.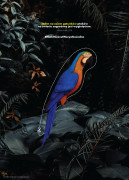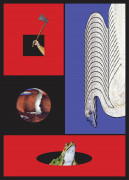 Get to know more about Polish digital culture. Discover the creators and their projects.